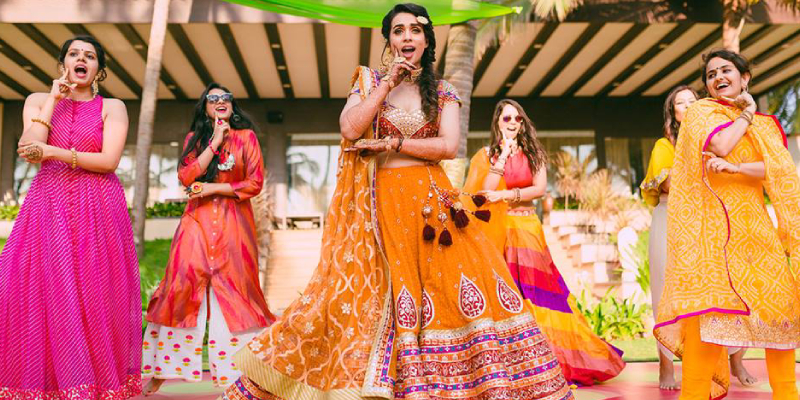 Dance, fun, and music. An Indian wedding is incomplete without these three things. These are the things that spread happiness across all the people and make the ceremony lively. A well-decorated place is needed for the sangeet ceremony. You can have the ceremony on a decorated stage. For example, if the stage decoration for a wedding reception in Chennai has attracted you, you can find out those decorators. They can also give decor ideas for a great wedding sangeet. As per theknot.com, a wedding planner will get everything which you wish to see on your wedding.
Gone are the days, when for each and everything a DJ was called. It feels bored if you call a DJ for each and every single event. It is your celebration and you need to think and add a little spice to events with some beautiful ideas. There will be a lot of ideas you will be getting when you brainstorm with your friends and cousins. Ideas, which can be cost-effective at the same time, can give double the joy and happiness a DJ can give. A small yet beautiful sangeet ceremony will be on the mind of everyone for a long time.
What about singing along with the music of your favorite song? Sounds interesting, right? You can ask the organizer to get a karaoke setup and fill it up with your favorite songs. Sing-along and record this, which in future will bring a smile to your face. Deciding on a theme for the sangeet is another idea which can be considered. You can choose for traditional attire or else go with the carnival theme etc. You will enjoy the event every well when you see everyone has dressed up according to your theme and having fun.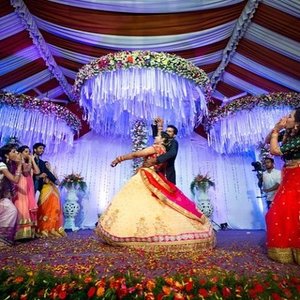 You can turn your sangeet ceremony to an award night wherein you can give small gifts to your family members. These gestures will make them happy and you will also be feeling great. The awards will be then treasured by the family members to show the affection towards you. A cocktail party along with the sangeet is not a bad idea. You can add many games such as keeping the posture of your favorite hero and you and your friends can take a photo along with the photo. These photos will soon be transformed as memories forever.
The food plays an important role in every event. So rather than having the normal buffet or an arranged food process, why don't you try to build up some food trucks? These food trucks can be based according to the theme you have selected for the Sangeet. If you arrange a catering service and tell them about your idea, they will make your idea into reality which will make you happy. Last but not the least, adding some fun filled games will enhance the beauty of the day and will help to spread the joy across all.
A sangeet is a major ceremony and if you want to make it memorable, just call up the event managers and leave the rest to them and you enjoy your day.