About Us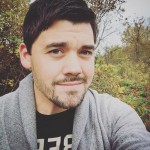 You can also reach me in chat@petereramofilm.com
Hi, friends! My name is Leonie King. I work as a Software Developer. I completed my B.Tech and joined through campus placement.  I spend my free time with my Kindle. I enjoy reading. I started to get into this habit when I was six-years-old. During my college days, I used to browse on the internet for movie news. I found most websites with less news. I decided to review movies I watch. It is how I created this website.
Since I was good in writing, I found easy to update my site with latest information. There are three categories in my website – Entertainment, Movie and Music. Hope you find my website unique and useful.
I usually write movie reviews after discussing with my friends and hearing their opinions. When I watch some unusual movies, I start to write on my own. My website is a complete entertainment site. You can also add your reviews and opinions. I am planning to include star ratings in my site. This way, you can see the star ratings and think about watching the movie. I love blogging.
I have designed numerous e-commerce website and blogging sites. If you want any assistance or help, please feel free to mail me. My email address is chat@petereramofilm.com.
Paulina is my favorite movie. I reviewed the movie with ease and passion. I have lots of soundtracks and movies in my mind to review. I am planning to review all the Oscar Award winning movies in future. Thank you for your support. Keep visiting my page.
Come Hang Out

Entertainment

Get Subscribed !!!

Archives

Categories