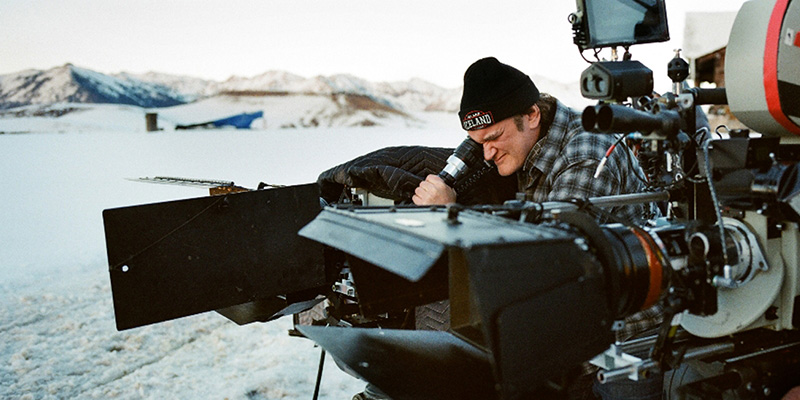 The Impact Of Technology In The Film Industry
Technology has permeated almost everything we use today. The film industry is no exception to the ever-changing scenario in the tech world. 
Film-making itself is a technology that has remarkably evolved over the ages since the first motion picture was viewed by awe-struck audiences.  So much has changed for the film industry. Right from the way films are made, to the post-production, publicity and how the audience views the films, technology has given the film industry a fine makeover.
Technology that is used for making films is only getting bigger and better every year. Cameras are getting smaller and more powerful. Virtual reality, cloud editing, Hi-tech sound editing, screenplay, etc are just a few of the emerging tech trends. 
So let us explore the technologies that are redefining and reshaping the film industry.
Tech Innovations That Have The Film Industry Spellbound
Drones must probably be first on every single list of tech innovations and it deserves to be mentioned first in our article too. Thanks to the drones, we are now viewing impossibly dangerous camera angles that would've never been possible otherwise.  Calling the device an autonomous drone is an understatement. That is because this gizmo is capable of doing so much more than just flying under remote control.
Autonomous drones have built-in knowledge and algorithms to enable them to take various shot sizes, viewing angles and screen positions.

Drones have corrective obstacle avoidance.

Fail-safe landing gear with multiple propellers for a safe landing. 

GPS to track the trajectory of the drone with a smartphone app. 
Smartphone filmmaking gear
Did you know that you can shoot an entire feature film with your smartphone? There is absolutely no need to rent or buy expensive, bulky shooting gear.  Although it sounds like a dystopian concept, it has been done. 
The tech market has rightfully done what it has to do- evolve and accommodate the latest smartphones with innovative gear to make the film making easy.  Short films and documentaries are already being comfortably made with smartphones. It is only a matter of time before they are loaded with more technology to easily make a full-length film. 
Dual Virtual Reality Camera
Remarkably  different from the normal camera used for shooting films, the VR camera shoots and captures films in all directions, giving a 360 degree view of the environment. 
Normally, this is how we view everything with our eyes.  Google is coming up with an ambitious camera for professionals, while others like Two Eyes VR are already out there and kicking up a storm. 
Ultra High Definition 3D and 4K+3D are now extensively used to shoot action sequences. How do these cameras work?
They use 2 or more lenses that capture every single detail in the sequence and display the content on the screens.

They capture live action and playback. 

These cameras feature edit plug-ins and VR audio recording.

The clarity of the picture is impeccable. 
Some of the big cameras that use this technology are LucidCam, which is a 4k3D VR live production camera, Facebook 360 VR, 4K, and 3D 360 Degree Yi Halo from Google. 
Drone goggles are undoubtedly the most futuristic looking tech  innovation  that are sweeping the film industry by storm. Drone goggles allow you to view live feeds while also having audio output with the help of tiny speakers. This enhances the whole experience of the film-making process. 
How Does The Film Industry Benefit From Technology? 
Advances in film technology will not slow down. Instead, there will be more mind-blowing innovation that will come to the forefront through films.  
Here are some of the other ways that are changing the way of film production:
3D printing is helping create digital creations into 3D objects that are being used as set props. Concept software has made it possible for filmmakers to use 3D printing to execute their vision to create 3D props.

AI sound design and AI screenplays are still in an experimental stage but could one day become accessible for all filmmakers at an affordable price.

Movie streaming, digital projectors, international distribution have changed how movies are viewed and how they are made accessible world wide.
Technological innovations have both enhanced filmmaking and challenged the very structure of the film industry. In a nutshell, the film industry has more to gain than lose with the perpetually growing technology.
Know More About : Elements That Make A Great Film