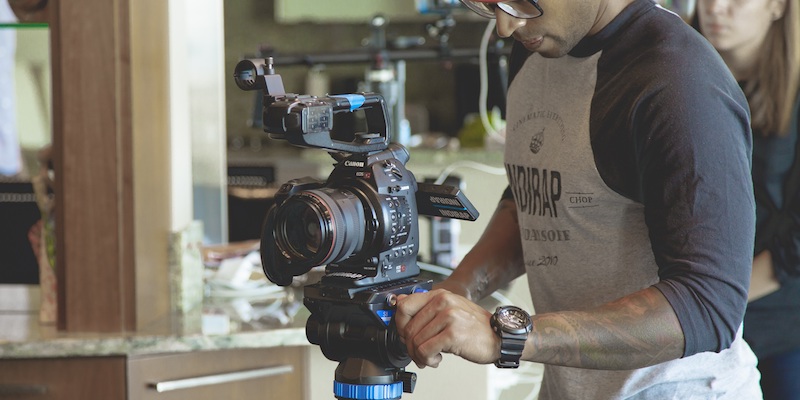 As with any other process, an intensive amount of planning and preparation is one thing that encourages the completion of the project as a high-quality output. The initial stage is called development and pre-production. It is all about the planning process and all about getting ready to start filming. The second stage is all about the filming process, also called as documentation of the content. The final step is called post-production and is all about completing the film and getting it ready for showtime.
The Initial Stage
The development stage of pre-production involves a lot of planning. The idea for filmmaking is worked on to figure out how the story is told to the viewers. The central concept around which the story revolves needs to be as short as possible to be explained in a single sentence, like the trend of "movies explained in fifty words or less". Once the idea is clear, the next stage is to develop it into a story that can be played out on the screen. Preparing the script, screenplay or storyboard, is the following procedure in the pre-production stage. This is followed by getting the crew and gear for filming, and finalizing the location. Find a team you can work efficiently with and the best equipment for high-quality output. The place should have ample lighting and calm ambience so that the filmmaking process is not interrupted by hiccups. Finally, all consent should be obtained in legal writing so that the agreement holds in a court of law, to be on the safe side.
The Production
The production stage refers to the filming process. This is the main area where the camera gear and crew work along with the storyline for capturing the shots. Shooting is often much more than the required time for the film and needs to be sifted through later for the unwanted bits. Check for the perfect light balancing and colours before shooting the film. These are the elements that give character to the scene being portrayed. Recording live audio is difficult, but with the ambient noises in the background, it can be covered up during post-production or editing.
Post Production Stage
The final stage of filmmaking in the film industry is about editing and distribution. In case of great footages, always make a mind map and rough sketch of the content before importing it into the editing timeline. Films get the best results by keeping it as short as possible. They say information is like a mini skirt, and it has to be short enough to reveal only the interesting parts. This applies as a rule of thumb to make the best film contents as well. Take the time to rewatch the movie in a third-person perspective to ensure that it does make sense even after all the edits and post-production magic.
Know More About : Trends Of Global Cinema 2020