One thing that has taken the world by storm are far as entertainment is concerned is the movies. In fact, movies have become the greatest entertainment of all timeover the last several decades. In India, Bollywood is what provides the entertainment by churning out movies year after year. Hindi movies released in Bollywood are a massive hit in India and are in high demand all over the country and in some places abroad. Most of the Hindi movies that are released in Bollywood provide a complete package of entertainment for the family, young and old alike. These movies are incredibly popular because they are "wholesome" entertainment for the family. They consist of songs, a song and dance sequences, and a great plot with a fantastic story comprising a hero, a heroine and a villain. While each story is different, most of these stories are based on love, or slighted love, and involve two lovers who have to fight the odds. Invariably, most of the themes are based on a family set up, and some have historical significance. These movies gel a lot with the youth because they can relate rather easily to the concept of love and romance.
Why Bollywood Is Appealing To Its Audience
Because the youth comprise a significant part of the population that is interested in movies, Bollywood makes sure that they produce movies that have what is known as the "masala" for a success. This would almost always imply a song and dance sequence, a couple of fights between the hero and the villain and a host of romantic and emotional scenes. Over the last many years, producers and directors in Bollywood have realized the need to churn out "masala movies" with the right mix of songs, dances, and action to make it a success with the youth.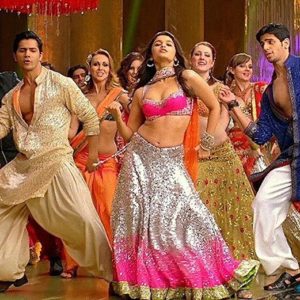 There was a time when some great movies such as "Mother India" and others were produced and created a lasting impact on the people. Other hits included movies with historical significance with a little romance and song sequences thrown in. Another thing that people are interested in is the personal life of these celebrity actors. Whether it is Salman Khan, Aamir Khan or Shah Rukh Khan, the media loves to gossip about these actors' personal lives. Many magazines and news channels take a lot of effort to bring out stories and articles about the personal lives of various actors in Bollywood. Some TV shows are dedicated to interviewing actors and finding out more about them. As far as Indian Cinema is concerned, the entire industry has been transforming itself over several decades. Film technology has changed, as so has the way in special effects. But one thing that has not changed is the psyche of the youth. The song and dance sequences of movies are such huge hits that they are often a part of the life of the youth, whether at collegecompetitions or family functions. Even weddings all over India don't miss a Bollywood number. It would not be wrong to say that Bollywood is a very intricate part of people's social life in India.
Know More About : How Architecture Speaks Through Cinema?