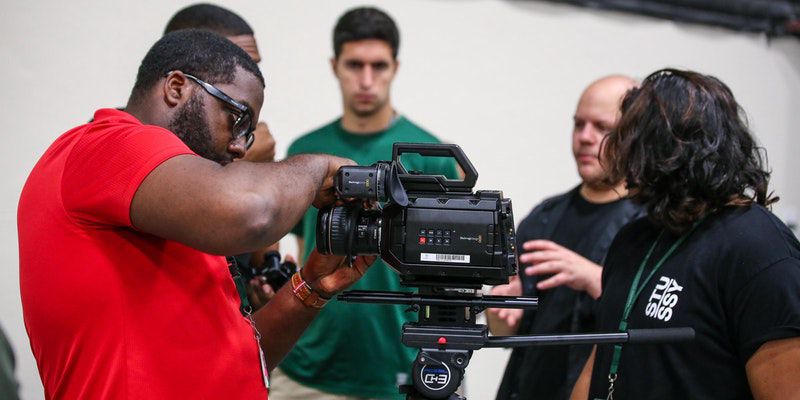 Film Industry Is Ever Evolving
The film industry and filmmaking is ever evolving with new age technology and production processes. The film industry has seen sea changes in the way people make and watch movies. There was a time when films were made only for theatre release. It would run for years and there would be re-releases as well. The genre and kind of stories made were different in each passing decade. Movies were more dark and pessimistic initially which changed to being adventurous and optimistic. In recent times, people love fast-paced action adventures and mass entertainers. 
Trends That Carve New Age Cinema
The year 2020 saw the release of adventure and action movies like Bad Boys For Life, Sonic, The Hedgehog and Birds Of Prey. Action and adventures were the most successful genres and will continue to reign the box office in future as well. Female empowerment is happening world over and in all sectors. It is happening in the film industry as well. The end of 2019 saw the release of critically acclaimed Little Women and Portrait of a Lady on Fire. Female centric movies are gaining attention. Female directors like Cathy Yans, Patty Jenkins, Cate Shortland and Niki Caro see to it that there is no dearth of female centric movies. Wonder Woman was one of the blockbusters in female centric movies. 
Remakes and sequels continue to make money. Successors of successful movies like Emma, Birds Of Prey, Dolittle, P.S. I Love You have all reaped success at the box office. Sequels of successful movies are a great formula for a hit movie. People already love the story and the characters. They are sure to come back to watch the next part. Franchises have always enjoyed popularity and they continue to be in high demand as always. Certain directors also enjoy high acceptability in the film fraternity. Directors like Quentin Tarantino have steady followers who love his style of filmmaking. Certain types of genres also have great acceptance among people. Though people go for escapism, suspense and the like, gritty realism also has its own takers. Contagion is one fine movie that won people's hearts by portraying a realistic picture of a pandemic which we are going through in the year 2020. 
Creativity Or Profitability
Film makers comprises producers and directors who helm different sections of filmmaking. While a director is more inclined in giving creative ideas to better the story of the movie, a producer mainly will think of the profits he can garner through the movie release. Audiences love entertainment and this comes from a great story and characterizations. Realistic movies with a touching story can be produced on a low budget and can make good money as well. You can shoot the movie cheaply at a realistic location and do much of the work on rental basis. In recent times, it is important to make the digital version of the movie for the purpose of streaming. Streaming is not a fad, it is here to stay and it will help more new content and genre find audiences. 
Know More About : How Do Short Films Make A Difference To The Film Industry?