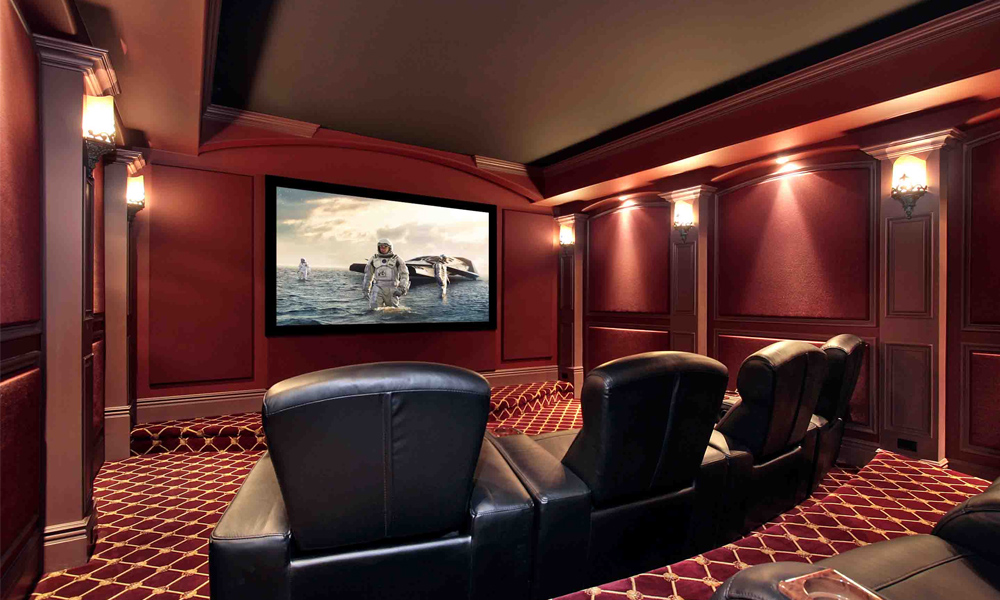 There is definitely something special about going to the cinemas and watching 4K or ultra-high definition 3D movies on the silver screen with high quality surround sound, comfortable seating and a big paper cup full of buttery popcorn.
But what if you could have that same experience at home?
Not only does a home theatre system make a home that much more luxurious, because it is your own, it doesn't have to be limited to just watching movies. You can watch sporting events, play games and host movie nights with family and friends all in the comfort of your own home. Home theatres don't have to break the bank. In fact the most important thing for any home entertainment system is dedicating a space for it. With better large screen TVs and movie projectors flooding the market, setting up a budget-friendly yet sophisticated has never been easier on the mind and on the pocket.
At Control4, we want you to have the perfect home theatre experience.  We do not simply stop with selling our customers equipment to set up their home systems. We offer bespoke services and advice on how to best set up your home system and our friendly staff and technicians are always there to assemble and connect your devices for you so that you have one less thing to worry about before you settle into your new home theatre.
Our integrated controls help make playing even the most complex of equipment as easy as watching TV. Home theatre systems do not have to be complicated or have dozens of controllers for each aspect. A single master controller is all you need for all your cinematic dreams to come true. Here are some of the services and products we offer to help you create your very own home theatre.
Home Theatre Projectors and Screens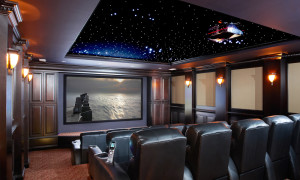 While a large screen TV may be enough for your daily TV time, watching a good movie especially with family and friends deserves a little something special. Movie projectors and 4K screens create the best environment for an immersive viewing experience. Additionally, most TVs and projectors come equipped with 3D viewing properties. Look for a projector that offers the best features for the best price and comes with good viewing angles and multiple output options. Some projectors also have the option of being mounted on the ceiling and come with all the necessary hardware in the package itself while for others the fittings will need to be purchased separately. Similarly, to get the best TV experience, consider mounting it on the wall.
High Definition Music System
Invest in a good music system which will give you a mindblowing concert-like feel. Make sure you know the significance each of the speaker systems and how their positioning can affect your sound output. For Surround sound speakers, consider investing in wireless speakers that can be mounted on the walls or left freestanding on the floor. Dealing with lesser wires will give you a cleaner look to the room. Invest in a good subwoofer and equalizer system and learn how to use them well. With the right sound system, all your music will sound like liquid gold.
Light Automation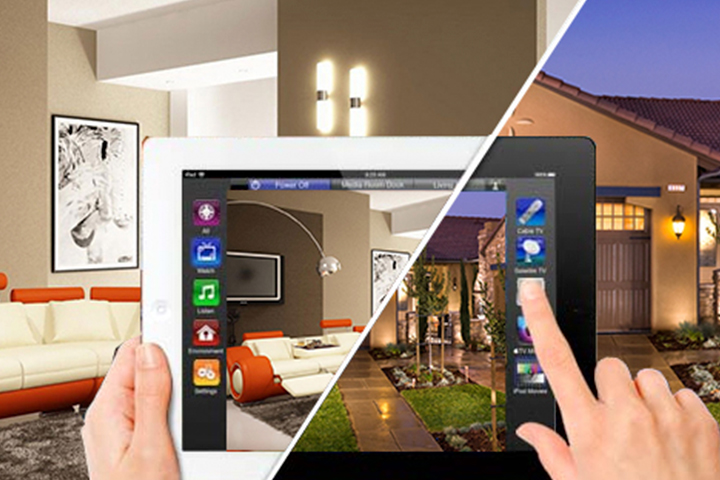 For many people, the most exciting part of the theatre-going experience is when the lights dim before the start of the show. Typically, for a movie night at home, someone has the delegated task of switching the lights on and off as required. However, that will no longer be an issue. Without moving an inch from your sat, you can now switch the lights on and off using our automated lighting system. If the lights are connected to a dimmer switch, the universal remote control can be connected to it and can be used to reduce the light to a minimal for those who do not like to watch their movies in full darkness. The lights can also be programmed to brighten when the movie has been paused or stopped. Decorative colour lights can also be used along the walls and floors for the ultimate dance party setup. Choose from our range of high quality LED and decorative lights for the perfect setting in your home theatre and create an unforgettable ambience for your home system.
Media Servers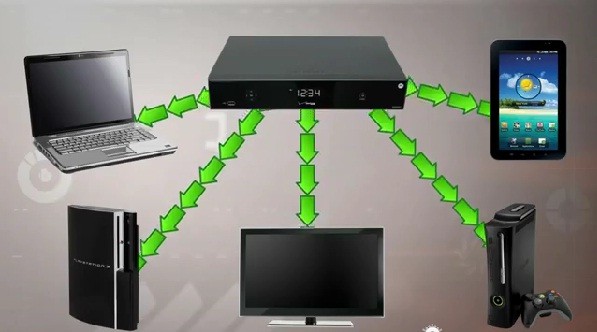 Media servers act as local depositories for movies, music and pictures. Not only is this a great way to free up space on your computers or other system but by saving everything to a central home network, it becomes easy to access them from any device connected via the local LAN network. Media servers also help keep all your digital albums categorized and will not be misplaced like physical copies on DVDs and pen drives. Control4 offers several types of media servers depending on your budget, required capacity and type of usage. Media servers can also be linked to home theatres, sound systems and even iPads, all the while keeping you movie and music collection accessible at all times.
Automation Control Systems
Control4's home automation systems give you the ultimate control over all aspects of your media playing experience. The possibilities only end when your imagination does. You can integrate your audio and video system to respond to a single controller. You can control the climate of your rooms with the simple click of a button. In a customized home theaters automation system, you can control the lighting, draw the window shades down and even pause the playback of the movie when someone gets up from their seat using pressure sensors. All this and more is at your disposal with Control4's home theatre customisation services.